Architectural design was the first and remains one of our core services offered to clients for which we have a vast combined 25 years range of knowledge, skills and experience in.
We always prefer to work closely with our clients and believe in developing a project together as a team from the very first meeting through to completion of the finished building.
Our architects are passionate about creating beautiful designs and do not strive to produce anything that is just acceptable or 'will-do'. Whether it is a small extension or a new school, we always put 100% into everything we produce as though it were being designed for ourselves to live and work in. You will never receive our first design – you will always receive our best design.
Our award winning and fully accredited ARB and RIBA architecture team are dedicated to offering exceptional and inspiring designs to all clients no matter how big or small the project.
unit3 have architectural experience and numerous case studies of:
Residential (Apartments, Social Housing and One-off Private Residences)
Retail Development, Refurbishment and Fit-out
Strategic Master Planning
Office and Commercial Design
Health Care
Ecclesiastical Refurbishment
Sports and Leisure
Interior Design
Museum and Gallery Planning
Education (Nursery, Primary, Secondary, Higher, SEN)
Local Authority / Public Sector
Veterinary
Landscape and Urban Design
Listed buildings, Conservation and Heritage
Health & Safety / CDM regulations
We also work closely with our regional (Liverpool) branch of the RIBA (North West), providing time and assistance with their exciting calendar of events in and around the region – past activities include Beat the Architect (in association with the LEGO store) the Love Architecture Festival, Architruck (the RIBA's mobile exhibition and workshop space) and Ask an Architect.
Both directors are listed on the Architects Registration Board and Martin Shutt is an examiner for the  RIBA (North West) Part 3 Advanced Diploma in Professional Practice in Architecture.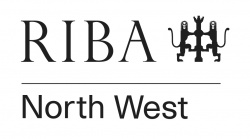 unit3 are also registered members of Local Surveyors Direct – a nationally recognised online resource for clients looking to appoint qualified building professionals:
If you have an idea or grand design you'd like to discuss with a dedicated unit3 architect, contact us a call and we'll come and meet you for a free no-obligation consultation.